Duane Vasold
May 20th, 1938 - November 2st, 2023
KC8CCE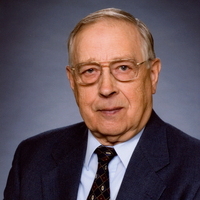 Vasold, Duane A.
Freeland, Michigan
Passed away early Thursday morning November 2, 2023 at the Toni & Trish House, Auburn, MI after a brief illness at the age of 85 years.
Duane was born May 20, 1938 in Saginaw, MI to the late Adolph and Hertha (Giese) Vasold. Duane has resided in this area all of his life.
Duane graduated from Arthur Hill High School in 1956 and then the Spartan School of Aeronautics in 1963.
Duane was a member of Zion Lutheran Church, Freeland, and worked at Air Flite at Tri-City Airport in the Avionics Department for 15 years.
He also retired as an electrician from the IBEW Local 557 in 1997.
Duane was also a member of JCI Senator #16491, the Moose Lodge #82 Saginaw and the American Radio Relay League.
Duane was an Amateur Radio enthusiast since high school and had his pilotís license and was a flying and flight instructor.
On June 28, 1958 Duane married Clarice J. Roth, she predeceased him on October 27, 2019.
A son; Gregory (Karen) Vasold of Freeland, a daughter; Kelly (Robert) Stephens of Mason, OH,
five grandchildren; Bradley (Shelli) Stephens, Jordan Vasold, Jeffrey Stephens, Courtney (Michael) Schauman, Kristin Stephens
and six great grandchildren; Madelyn, Riley, Emily, Makenna, Kaylee, Maverick
and a sister; Louise Beck survive Duane. A brother; Robert (Terri) Vasold and a brother-in-law; Gary Beck have predeceased Duane.
Honoring Duaneís wishes, cremation has taken place and a private burial will take place at Vasold Cemetery.
Those planning an expression of sympathy are asked to consider Zion Lutheran Church, Freeland, Toni & Trish House, Auburn or the donorís favorite charity.
Arrangements by the Cunningham/Taylor Funeral Homes, Inc., 310 E. Washington St. Freeland, MI 48623-0362.